To Anyone Struggling To Build An Email List…
Finally Revealed…
"The Secret Way To (LEGALLY) Use Content Created By Other People To Build Your Email List, Send Unlimited Emails To Subscribers And Make $5-$100 Daily In The Process"
Imagine Entering A New Niche Today Without Having Any Knowledge About The Niche, And You Instantly Start Building A List Using Other People Content… LEGALLY"
From the desk of Mk Akan,
Dear Aspiring List Builder,
Have ever wanted to build an email list in a NICHE but was scared of starting because you didn't know anything in the niche?
Have you delayed building your list because you didn't want to pretend to be a GURU?
Or perhaps you are worried about how to create content to send to your subscribers as emails?
If yes, then I have some good NEWS for you.
In the next 10 minutes you will discover a revolutionary list building strategy, where YOU, even without having any knowledge in a niche, can enter a niche TODAY, and start building YOUR list the same day…by legally using the content and knowledge created by people regarded as experts in the niche.
Yes. You don't need to be an expert or pretend to be one.
You don't need to have a blog or any content at all.
You don't even need to know jack in your niche.
With This New System You Can Enter The Golf Market, The Weight Loss Market Or (Any Market You Like) And Immediately Start Building YOUR List …Without Having Any Knowledge
I know.
This is an outrageous BOLD claim…and you may be tempted to just close the page.
In fact, you are likely saying "this is just bullshit hype".
But I promise you'll be excited when YOU discover that this is not empty hype or noise.
You'll see how this really works.
Here's something you should know.
If You Are A Complete Beginner In A Niche, YOU Can Still Build A LIST And Send Emails Without Pretending To Be A GURU.
How?
By using the content and knowledge created and found online.
It's not about plagiarism or infringing on other people's copyright.
You won't claim ownership of the content.
What this system does is show you how to legally leverage other peoples work and content.
The owners of the content will even be happy with you …because you'll send them traffic.
They will even send you money for being their affiliate.
So with this system...
You Can Enter Any Niche, Build Your List...And Still Be LIKED, RESPECTED And VALUED By Subscribers....Even Without Having The Niche Knowledge
And The BEST PART...
They will Read Your Emails and BUY What YOU Recommend.
Imagine building your list and the relationship with subscribers without writing any content of your own.
You pick a niche today, set up your email marketing service and start building a list.
Just like that.
All you use is the content of people called experts in your niche.
And The Experts Are Happy With YOU...Because You Make Them Money.
You'll see how all these works in a moment.
First, Who Am I And Why Should You Listen To Me?
My name is Mk Akan.
I don't have an email list of 100 000 subscribers …but I do have a list of over 4000 subscribers.
I am a marketer like you.I have helped other marketers solve their business problems and make money online.
I Have A Little Confession.
I am a lazy ass marketer and usually look for easy and simple ways to get stuff done faster and easier.
If something takes 2 hours, I look for ways to do it in 1 hour or less.
Because of this, I have piled up some up totally legal but notoriously effective bad ass hacks and tricks. Most of my products show this trend and this one is no different.
See What People Say About Me And My Products.
This Is How I Discover This Unique List Building Strategy.
I started my journey to make money online in 2008…and struggled for years with no success.
Years after struggling online, I heard about list building and the amount of money one can make, by just sending emails to your subscribers.
Like YOU, I heard gurus' advice...
"the money is in the list"
"The money is in the relationship with the list."
So I Started Studying The Subject Like A Boy Preparing For Exams
I bought courses and read all kinds of information about list building.
Finally, I knew the steps.
1. Pick a niche
2. Create a lead magnet
3. Join an email marketing service
4. Build a squeeze page
5. Create an auto responder sequence
6. Build traffic to squeeze page
7. Make offers to subscribers
I didn't know everything fully but I knew enough to start.
But there was a BIG problem.
I Felt Bad About Calling Myself An Expert And Was Scared Of What To Write In My Emails
The self-doubt killed me.
So I Delayed Building A List For Over A Year.
In my mind…I was trying to become an expert first.
I was so worried about what to write in my emails.
What if someone asked me questions and I could not answer?
That would blow my cover. Right? That's what kept playing in my head.
Seriously , just think about it…
If You Plan To Build A List In The Golf Niche And You Have Never Held A Gold Stick In Your Life, How Would You Feel Calling Yourself An Expert Or Pretending To Be One?
Like a fraud and liar right?
This is the same way I felt about building a list in any niche i had no knowledge in.
This is why I waited and delayed building my email list.
Along with that …
· I was scared no one would read my emails
· I didn't know how to write and position myself properly to my subscribers
· I was scared of making mistakes and pissing people off
But One Day, I Finally Took A Bold Step And Started Building My List.
I struggled for a few months, and made all kinds of mistakes. For example, for the first few months, writing emails was a pain.
I would sit for hours staring at my laptop screen.
I messed up so many things.
But slowly, using trial and error, and using information found in the products I bought, I started figuring out the different moving parts - 1 piece at a time.
Now I have a list of over 4000 subscribers ...and the list is growing daily.
If You Are Struggling To Build Your List, You Are Likely Having The Same Fears And Difficulties. But Today…With This New List Building Strategy ,You'll Finally Overcome Them All
Here's the thing.
If you have been in internet marketing for 6 months or more, you likely know the basics about list building.
You have read emails, bought courses and read blog posts explaining what to do.
You may know about how to create a report to give away.
You likely know how to set up a squeeze. (At least you have a little idea of waht to do)
You know how to sign up on Aweber or GetResponse. (At least the idea of how to get started)
You may not know everything …but you know enough about list building. .
Like Me, Those Things Are Not The Main Problem.
The main problem is the fear you have about how to create content for your subscribers.
The main issue is what and how to write emails to subscribers.
The fear of lying to people that you are a guru or expert…when you know deep down, you're not.
Most Gurus say you need to position yourself as an expert to your list. They say you have to know your niche knowledge before you can help your subscribers.
Their advice is good and fine. It's highly recommended.
But The Fact Remains …You Can't Become A True Expert In 30 Days Or 90 Days Or 120 Days…
Like Gladwell revealed in his book, Outliers…
It Takes 10 000 Hours To Become A True Expert At Anything.
People may naively assume you are one…but deep down you know you're not.
In your mind, telling a subscriber you're a guru feels wrong.
You feel like a liar, cheat or fraud.
You get worried about lying to subscribers.
How do I know all of this?
I know because this is the same way I felt when I wanted to build my list.
I was exactly in your shoes.
Frankly, Even If You Don't Believe Your Need 10 000 Hours …You Will Agree That You Need A Lot Of Practice To Be Good At Anything.
So if you want to build a list in golf (for example), do you have to wait till after you play 10 000 hours of golf before you can become a true and confident expert?
Do you have that amount of time?
Well, I don't.
And that why I used and recommend using a this new method that does not require YOU being an expert. This method builds your list fast by legally leveraging other people's knowledge and content.
And these people are happy about it.
In Fact, They Send You Affiliate Commission And Thank You For Growing Their Business.
Would you want to know how to build your list using this unique system?
Alright.
There Are 2 Ways To Do It…But I'll Give You A Hint For 1 Method.
Do you know the Huffington Post?
Do you know this News Website makes millions of Dollars by curating news from other web sites?
They give attribution and do it legally …but the leverage on the content created by other websites and use it on their website.Think about that for a minute.
Can you see how you can use something similar to build your LIST?
How can you position yourself like The Huffington Post?
There's a special way to do it…and …In the course, I reveal, step by step exactly how to use this exact strategy to build your LIST.
You won't even curate anything on any blog like the Huffington Post.
It is much simpler. And all the details will be revealed to YOU.
You See, When I First Revealed This Strategy A Few Months Ago On A Facebook Group, People Loved The Post, Liked It And Made Comments.
Newbie list builders thanked me for it.
I decided to expand on the method and build a list with it.
It's my one of my first list building product.
See what some subscribers and readers said about the secret method.
I immediately realized people would appreciate a more comprehensive, step by step break down of the unique list building method.
And that's exactly what I have done and is presenting to YOU.
So This Is What I Did For YOU.
I broke down this unique list building strategy into a step by step process, revealing in great details how YOU can use it to build your list.
It is titled:
List Building Messiah
In it, you'll discover, step by step, How to Build Your List, and the Relationship with Your Subscribers by Legally Using Other People's Content And Knowledge.

You'll discover how to write unlimited emails using other peoples content and even get paid affiliate commissions in the process.
You'll get a PDF file and audio mp3 (40 minutes long) recording explaining the strategy in details.
And people so far LOVE it. It has gotten over eight 5 star reviews from buyers and clients.
You'll love it too.
In The Course You'll Discover The Following:
Step by step , how you, with no knowledge in the niche , can enter a niche today and start building your list today…using content created

by other experts (This is revolutionary becaue no one talks about it)
2 simple strategies

for building your list and sending emails by legally using other people's content
The exact

1

st

email

to send to your subscribers to ensure this strategy works well. (If you get the first email wrong you will sound like a liar and fraud). You get the exact email template.
The

exact way

to present the content so you don't break copyright rules or do anything illegal.
How to get the expert, whose content you use, to send you money and affiliate commissions. (Imagine using their content and still get paid for it)
How to create 30 - 50 days follow up emails without breaking a sweat ..and use it to build trust and earn affiliate commissions from day one.

So How Much is List Building Messiah?
First let me ask you.
What would you pay to finally and confidently start building your own list? And this time , you do it all by leveraging other people's work.How much would a unique list building syetem like this cost?
A small fortune right?
Look.I know you have likely bought many list building courses already.
Lot's of them cost a fortune but didn't work.
So you already know a unique system like this, that is proven to work , usually cost a lot more. Right?
Well, I could easily sell it for $97. But you can get instant access today at a discount.
Click The Yellow Button Below, Enter Your PayPal Address, Complete Your Order, So You Can Instantly Download This Unique List Building System At A Discount
Since this is a dime sale, price rises with every order. Order your copy and get started immediately.
Order Right NOW, And Get These 3 Special Bonuses.
Bonus 1
[List Building Shortcut] The 9 Steps To Building A List In Any Niche (PDF Report)
It's this list building course you discover how to :
1. how to pick a profitable evergreen niche
2. how to create a free offer using
3. how to create a squeeze page
4. connect your email marketing service to your squeeze page
5. send traffic to squeeze page
6. other ways to build a relationship with your list
7. Make Money With Your List
8. How to build traffic to your squeeze page and build your list
Bonus 2
GetResponse Setup Handbook (PDF Report)
This report reveals, step by step, how to sign up on GetResponse, set up a web form, add up your first email and deliver your freebie to your subscriber.
You also get to see how to queue your auto responder emails and send broadcast emails.
Annotated pictures, explains every step to YOU in great detail.
If you are still skeptical then this should push you.
Bonus 3
Special Email Templates For The Special List Building Strategy Found In The Main Course (Doc And text file)
You get the exact email templates needed to make this system work. Remember this is not like the normal emails people write. You'll get easy editable templates made especially for this list building strategy.
To get instant access to all these goodies …Order NOW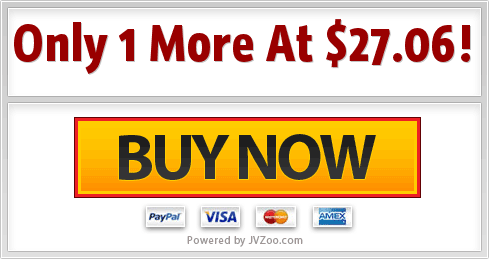 You've nothing to worry about because...
You Are Covered By A 30 Day Money Back Guarantee
Meaning, Your order is 100% RISK FREE.
So just try this product and the bonuses for 30 days. If the course does not help you build a list by legally using other people's content, please just ask for a refund.
You money will refunded instantly. No question asked.
So go ahead, click the yellow button and Order Now. You have nothing to lose.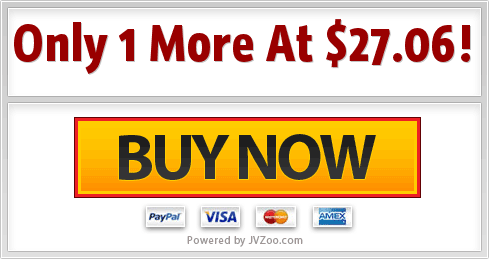 Remember, this is a dime sale. The price rises as other people buy.
Order now so you don't pay more. Order now you're on the page.
Finally
You have seen how powerful this package is. You have seen how this unique list building system can help you start building your list.
Imagine YOU, finally having your own list of happy subscribers, who readily read your emails and buy whatever you recommend. Imagine doing it all without being an expert.
You finally start making money by just sending emails.
Imagine Receiving Affiliate Checks From Different Vendors On ClickBank, JVZoo, WarriorPlus And Other Affiliate Programs And Networks.
Imagine recurring income bouncing into your PayPal account daily, weekly or monthly. Imagine 100%, 75% or 50% commissions of $7, $26, $17 or high ticket commissions like $197, 297 and higher …hitting your PayPal account weekly or monthly.
You finally get back all the investment and time you had wasted trying to make money online.
You would be able to pay for your needs and the needs of your family.
You would pay up debts and take yourself (or family) on a long sweet vacation in any place you like.
But all this happens after you take action.
Right Now, You Have 2 Options.
1. Close this page and go back to delaying and struggling to build your email list. Go back to buying products on list building. Products that don't really help you overcome the feelings you have about emailing your list and building content
Go back and continue struggling to figure out everything by yourself, wasting time and energy in the process. Or…
2. Order the List Building Messiah and in 1 hour, start building your email list using the shortcut revealed to YOU.
Don't delay.
Click The Yellow Button Below, Enter Your PayPal Email And Complete Your Order To Instantly Download The Course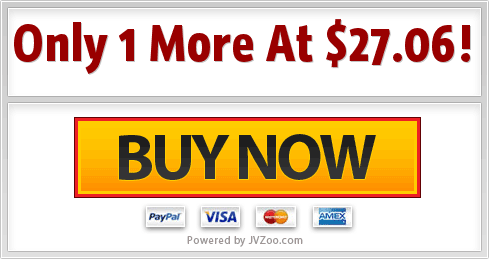 Frequently Asked Questions
1. Mk, Does This Involve Copying Other People's Content? Is That Not Copyright Infringement And Plagiarism?
No. You won't copy anyone's work.
It may be hard for you to believe me. But no, you won't infringe on any copyright or plagiarize anyone. In fact, the experts will like you…because you will send them traffic…and make them money.
You will understand when you read the course.
2. Is There A Downside To This List Building Strategy?
Unfortunately yes, there is.
To use this list building strategy you will send traffic to these experts' websites and content. But frankly, this is not a big problem because, that traffic can be sent to their offers. This makes you money as their affiliate.
You'll see how to do it exactly in the course.
Order NOW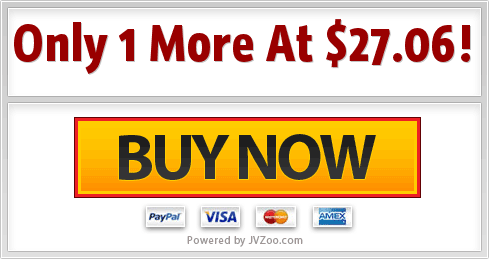 Are You Still Skeptical Because No One Teaches This New Concept?
Well, you have nothing to worry about.
Remember you have a 30 day money back guarantee. You can't lose money.
Just order it now. Read it for 30 minutes, if you are not excited with the secrets revealed; just instantly ask for a refund.
You can't lose a cent because your money will be refunded to YOU. Just try this out. I won't keep your money if you want it back.
At the most you'll only lose 10 minutes because you can always get your money back.
Order Now To Start Building Your List FAST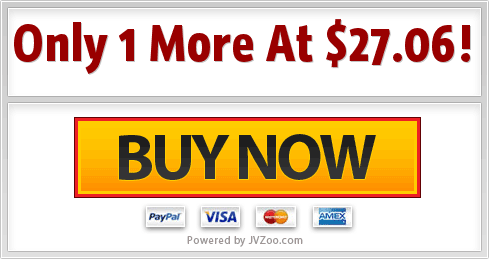 Mk Akan
PS- Remember this unique list building system helps you build your list fast…by using other people's content and knowledge. No one teaches this. It's a time saver and totally legal.
PPS- This is sold at a steep discount. The price zooms up with every sale. So hurry now and order before you lose money and pay more.
PPPS- You has nothing to lose because you are covered by a 30 day money back guarantee.